Headquartered in Madison, Wisconsin JDR ENGINEERING, INC. is a true partner transforming challenges into solutions. We put our expertise in energy use and analysis, together with our knowledge of current technologies, to offer a full range of engineering design services, including: HVAC, Electrical and Plumbing Engineering, Energy Analysis, and Technology, Fire Protection, and CAD design services. We have delivered thousands of successful projects for healthcare, institutional, industrial and commercial clients.
When you enjoy what you do, it shows!
Awards/Recognition
Our passion, combined with our expertise, has allowed us to establish long-standing relationships, and deliver outstanding project designs. We pride ourselves in being awarded jobs because of our commitment to our clients.
JDR news
In the News
PROUD PARTICIPATING MEMBER

---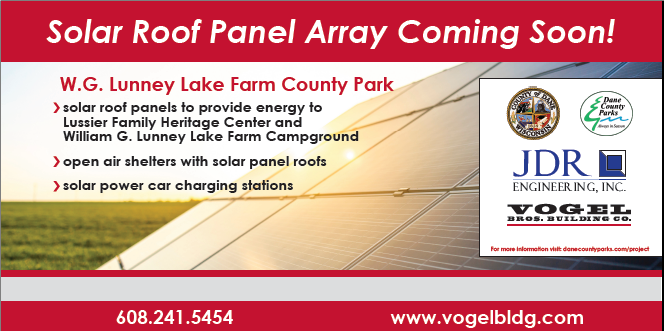 For more information visit:
https://danecountyparks.com/project/detail/WGLunneyLakeFarmSolar
Projects in the Works
A few exciting projects we are currently working on.
Join the Team!
We are always looking for top talent and are currently seeking experienced Engineers/Designers/BIM Technicians to join our team!
Visit our Life at JDR page to inquire about current openings or submit your resume.